Your Show, Your Way!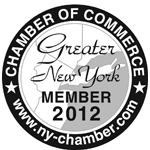 Video Lounge Line-up
The RDP Group
Producers of Total Marketing Concepts
for Trade & Consumer Events

152 Simsbury Road, Bldg. #8 | Avon, CT 06001
Phone:(860)677-0094 | Toll Free: 1-800-243-9774
Fax: (860)677-6869 | E-Mail:info@rdpgroup.com
GLBT EXPO PRODUCER
RDP Group is proud to be the Producer of the Original GLBT Expo since its inception 18 years ago. We have met many exciting and unique people along the way and cherish, to this day, those relationships.

Our goal has been simple! Produce a quality show that attendees love to come too with great entertainment and wonderful exhibitors. Each year, the Expo is different, making the experience one that never becomes routine or dull.

Over the years, the RDP Group has donated hundreds of thousands of dollars of exhibit space, free tickets, financial contributions as well as advertising and promotion to non-profit groups and HIV/AIDS Organizations. Such "giving back to the community" has earned the RDP Group much loyalty and goodwill.

Another example of "Gay Economic Power" has also been evident by the fact that in 15 years, the economic effect of the GLBTExpo has been over $80,000,000 in consumer purchasing power. This power becomes stronger each year as more and more companies embrace the Gay Community because of those reasons.

The RDP Group is a family business. Our employees are all part of our family. If you have any questions, would like to discuss the GLBTExpo or any issue, please feel free to contact us at anytime.
Faithfully Yours,
Sharmayne Wesler, Irene Ziskin, Pam Burton,
Nancy Connon, Marcy Stabile, and Steven Wesler
www.rdpgroup.com
info@rdpgroup.com